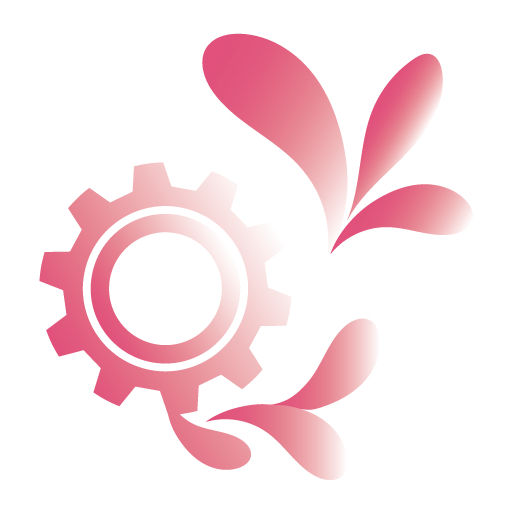 As depicted by the research conducted in context of the first intellectual output of the PRACTICE project, gender is one of the sensitive matters that students tend to be misinformed or present extreme opinions about. Specifically, the desk research indicated that there are cases of young people expressing degrading opinions about women, while some education professionals that participated in the field research reported a degree of intolerance towards homosexuality manifested by students. Teachers stressed the need of additional supporting material to be used in the classroom, in order to contribute to the awareness raising, stimulation of respect and understanding of gender issues.
The current module aims to provide teachers with ways to explore gender identity and combat gender stereotypes in the classroom, through non-formal education, as a creative way to prevent and tackle the phenomenon. It consists of a brief introduction to the topic, which teachers can use to inform students and five experiential exercises to be used in the classroom.
Students will explore, understand and tackle their own stereotypes and prejudices about gender, gender identity and characteristics;
Students will explore how socially constructed ideas are reproduced;
Students will explore the influence of gender stereotypes on individuals and specifically young people;
Increase students' tolerance towards diversity based on gender identity and sexual orientation;
Raise awareness on gender issues;
Students will develop critical thinking skills regarding gender related issues, gender stereotypes and gender equality.
THEORETICAL AND CONTEXTUAL BACKGROUND
According to the European Institute for Gender Equality, sex 'refers to the biological characteristics which define humans as female or male. These sets of biological characteristics are not mutually exclusive as there are individuals who possess both, but these characteristics tend to differentiate humans as males and females'. On the other hand, gender 'refers to the social attributes and opportunities associated with being male and female and the relationships between women and men and girls and boys, as well as the relations between women and those between men. These attributes, opportunities and relationships are socially constructed and are learned through socialization processes. They are context/ time-specific and changeable. Gender determines what is expected, allowed and valued in a woman or a man in a given context'. Gender stereotypes are 'preconceived ideas whereby females and males are arbitrarily assigned characteristics and roles determined and limited by their gender'.
When stereotypes are strictly defined and followed, they can influence individuals' freedom of action, in terms of being imposed to do what is socially acceptable in order not to disturb social balance (Lindsey, 2016). They can also influence people's attitudes and relationships towards others, whilst specifically in the classroom, they can influence students' experience, academic performance, choosing subjects, and can lead to students being treated differently based on their gender (Institute of Physics, 2018). The representations of genders in mass media can affect young people's perceptions of gender, sexuality and relationships with other people (Russo & Pirlott, 2006 & Zhang, Miller & Harrison, 2008).
SUPPORTING MATERIALS AND BIBLIOGRAPHY
Compasito manual on Human Rights Education for Children (2009). Available at: http://www.eycb.coe.int/compasito/
European Institute for Gender Equality. Concepts and definitions. Available at: https://eige.europa.eu/gender-mainstreaming/concepts-and-definitions
Humer, Ž. (2018). Collection of Evidence and Needs Assessment – Transnational report. Play it for Change – Raising Awareness and Empowerment of Girls and Boys for the Prevention of Gender Based Violence through Audio-Visual Media and Music. Available at: http://playitforchange.org/products/
Institute of Physics (2018). Gender stereotypes and their effect on young people. Available at: http://www.iop.org/education/teacher/support/girls_physics/resources/file_72045.pdf
Lindsey, L. (2016). Gender Roles: A sociological perspective. Routledge Taylor and Francis Group, Sixth Edition, New York. Accessible at: https://books.google.gr/books?hl=el&lr=&id=qjjbCgAAQBAJ&oi=fnd&pg=PP1&dq=gender+roles&ots=U4gD00B9Oq&sig=6eUbuf6bwetmBiukZ0oYTEyuGIc&redir_esc=y#v=onepage&q=gender%20roles&f=false
Russo, N. F., & Pirlott, A. (2006). Gender-based Violence: Concepts, Methods and Findings. New York Academy of Sciences, 1087: 178–205.
Zhang, Y., Miller, L., E., and Harrison, K. (2008). The Relationship between Exposure to Sexual Music Videos and Young Adults' Sexual Attitudes. Journal of Broadcasting & Electronic Media 52(3), 2008, pp. 368–386.
Contact Us
Do you want to sign up to receive our newsletter or write us to have more information?
Coordinator – Centro per lo Sviluppo Creativo Danilo Dolci – Italy
antonella.alessi@danilodolci.org