NEWSLETTER #4 – The Open Educational Resource for Critical Thinking's teaching is online!
Are you a teacher, educator, professional in the field of education or are you simply interested in improving your critical thinking competences?
The PRACTICE consortium has developed a rich online set of open resources, easily accessible and freely available within the RADICALISATION PREVENTION PROGRAMME.
The PRACTICE Radicalisation Prevention Programme represents an innovative tool for teachers and educational support staff for strengthening critical thinking skills and resilience of students, discussing controversial issues openly. It wants to support the school sector and the professionals working in it to improve their capacity to exploit the potential of new approaches, methodologies and perspectives, for the prevention of radicalisation through the development of critical thinking.
It is an Open Educational Resource (OER), guaranteeing flexibility and adaptability to its future users. Through this innovative format, it provides theoretical contents, strategies, innovative approaches, practice exercises and non-formal education activities.
Develop personal critical thinking skills in pupils
Promote critical thinking and effective strategies to engage with pupils on local, national and international issues & grievances
Address effectively controversial issues challenging pupils' misinformed views and perception
Challenge false myths and stimulate understanding and appreciation of diversities
Foster freedom of speech through pupil participation ensuring a safe environment for them
Promote the values of democracy, active citizenship, pluralistic society, open communication and open mindednes
You should access the PRACTICE PROGRAMME!

HOW CAN YOU ACCESS THE OER?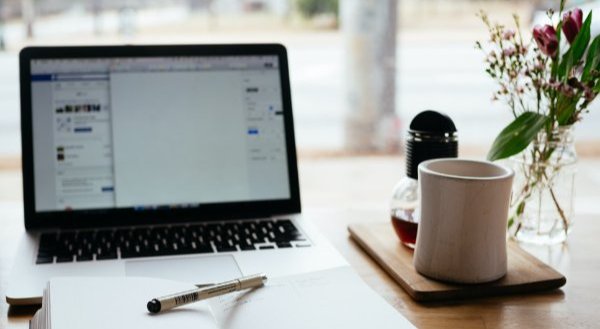 The PRACTICE PROGRAMME is divided into 2 parts.
Part 1 includes an introduction to the concept of Radicalisation, together with theoretical aspects as well as strategies and methods to develop 6 main areas related to Critical Thinking Skills.
In fact, in order to be a critical thinker it is not only necessary to rationally approach facts and text, and to sharpen the capacity of analysis of logical connections between words and events. It is also necessary to have an open mind and to be prepared to deal with the plurality of our world in a respectful and inclusive way; to approach consciously the sources and means of information especially online; to learn how to effectively communicate and actively listen, and how to manage conflictual situations, peacefully restore them.
For these reasons, Part 1 is focussed on the following learning areas:

Critical Thinking

Digital Awareness

Active Listening and Open Communication

Open Mindedness and Creative Thinking

Intercultural Awareness

Conflict Resolution
Part 2 includes a catalogue of more than 50 non-formal education activities that teachers can use directly in the classroom to address controversial issues upon which students can have misinformed views and polarised positions. This part wants to equip teachers with practical means to stimulate and moderate exchange of opinions and critical analysis of ideas and perspectives upon delicate topics, making the classroom a safe space for discussing in an open and democratic way. Teaching controversial issues, teachers set the goal of reducing individual prejudices and at the same time building a more tolerant society, through challenging student's misconceptions, making them more resilient towards radicalisation processes.
The non-formal activities included in this part, refer to the following topics:

Migration

Gender

Culture and Identities

Online Life, Hate speech and Cyberbullying

Discrimination and Rights

Global Conflicts and Human Rights
DO YOU WANT TO KNOW MORE ABOUT PRACTICE?

PRACTICE is a European project, funded by Erasmus+ programme, started in September 2018 and coordinated by Centro per lo Sviluppo Creativo Danilo Dolci.
The project aims to develop, test and spread an EU-wide continuing professional development (CPD) programme for teachers focussing on promotion of social, civic & intercultural competences & critical thinking of secondary school students, to prevent radicalisation.
The project activities are carried out throughout 6 different European countries: Italy, Austria, Denmark, Germany, Greece and UK.

The European Commission support for the production of this publication does not constitute an endorsement of the contents which reflects the views only of the authors, and the Commission cannot be held responsi­ble for any use which may be made of the information contained therein.
© PRACTICE

Newsletter developed by Centro per lo Sviluppo Creativo Danilo Dolci

View web version | Unsubscribe

You have received this e-mail at [Email] because you are subscribed to Centro per lo Sviluppo Creativo Danilo Dolci newsletter.
We recently updated our Privacy Policy. Renew your consent to data collection here.
If you do not want to receive our newsletters anymore, please click here to unsubscribe.