NEWSLETTER #2
Read our Research Report
Have you already read the PRACTICE Comparative Research Report? It is available now for your download in 5 different languages!
The Comparative Research Report will give you an insight on the current status of the Radicalisation prevention in educational sector and critical thinking teaching and practices in Austria, Germany, Italy, Greece, Denmark and UK together with the needs and opinions of teachers and stakeholders in this field.
Are you curious about strategies and methods to use critical thinking skills to prevent radicalization starting from the schools?
Discover more, follow our Project and download our Research!
This COMPARATIVE RESEARCH REPORT has been developed by the partners of the project PRACTICE – Preventing Radicalisation through Critical Thinking Competences, as first intellectual output of the project.
The project PRACTICE aims to develop EU-wide continuing professional development (CPD) programme for teachers focussing on promotion of social, civic, intercultural competences and critical thinking of secondary school students.
The Paris Declaration (2015) states teachers need new skills & competences to deal with complex classroom realities & to confidently respond to diversified groups, and the CPD programmes have been recognised as not always sufficiently relevant to teachers' needs and challenges they face.

To respond to these needs, PRACTICE will innovate CPD approaches whilst responding to relevant need of teaching methods applicable to diverse learners with the aim to prevent radicalisation.

Across Europe, schools have a key role to play in preventing radicalisation by promoting common European values, fostering social inclusion, enhancing mutual understanding & tolerance, and developing students' critical thinking about controversial and sensitive issues as a key protective factor against radicalisation.

PRACTICE addresses current challenges & needs of preventing radicalisation in school & of supporting opportunities for teachers' continuing professional development (CPD) in this area, by developing, testing & disseminating an innovative approach, using participatory methods collaborative process, that involve 7 partner organisations in 6 countries (Italy, Austria, Germany, Denmark, Greece and UK) and 35 schools at local, national & EU level.
As first step of the project, a research phase has been carried out aimed at discovering the context, policy and practices about CPD, critical thinking teaching and Radicalisation prevention in the school sector in Italy, Austria, Denmark, Germany, Greece and UK.

The Comparative Report is based on a Desk-based research & Primary Research through interviews and focus group with more than 100 teachers, education professionals and stakeholders in the 6 partner countries.

The Comparative Research Report aimed at generate a clear overview on:

Weaknesses and good practices of current CPD methods and formats across Europe;
Tools and methods for the promotion of critical thinking in the classroom;

Policies and practices on radicalism prevention at national and EU levels.
The Comparative Research Report allowed project's partners in identifying gaps: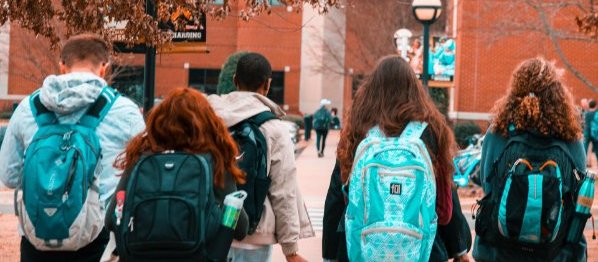 In this way, the results of this research/analysis have provided a strong basis on which to develop the other intellectual outputs:
Output 2 – RADICALISATION PREVENTION PROGRAMME, an Open Educational Resource (OER) with innovative tools for teachers and educational support staff to work effectively with students on critical thinking and radicalism prevention.
The programme will be pilot-tested in 35 schools from 6 countries, with 56 teachers and around 1120 students.
Output 3 - GUIDELINES FOR TEACHERS, for the correct use of the Radicalisation Prevention Programme in classroom, providing the background, information and advice on how to manage and deal with issues of radicalisation in the school setting.
Output 4 - POLICY RECOMMENDATIONS PAPER, to influence policy makers and other school education stakeholders on CPD innovation, Critical thinking teaching, Radicalism prevention in school basing on the feedbacks collected by stakeholders of educational sector through the whole project's lifetime.
Stay tuned for more information in the next newsletter coming soon!
DO YOU WANT TO KNOW MORE ABOUT PRACTICE?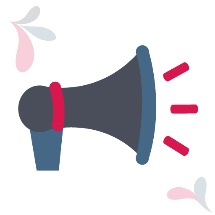 The European Commission support for the production of this publication does not constitute an endorsement of the contents which reflects the views only of the authors, and the Commission cannot be held responsi­ble for any use which may be made of the information contained therein.
© PRACTICE

Newsletter developed by Centro per lo Sviluppo Creativo Danilo Dolci

View web version | Unsubscribe

You have received this e-mail at [Email] because you are subscribed to Centro per lo Sviluppo Creativo Danilo Dolci newsletter.
We recently updated our Privacy Policy. Renew your consent to data collection here.
If you do not want to receive our newsletters anymore, please click here to unsubscribe.