NEWSLETTER #1 – WELCOME TO THE PRACTICE PROJECT!
Welcome to the PRACTICE project!
Are you a teacher?
Do you feel the need to acquire new competences and skills to deal with complex classroom realities and to confidently respond to diversified groups?
Do you feel your students need to develop their critical thinking to approach and deal with the current information overload they are subject to, to comprehend the increasingly complexity of the world, to question about the news they heard and read, to create their own mind about sensitive issues and current event at national and international level?
Are you a stakeholder in the field of education?
Are you interested in innovative approaches for addressing current teachers and students' needs?
PRACTICE – Preventing Radicalism through critical thinking competences aims to develop EU-wide continuing professional development (CPD) programme for teachers focussing on promotion of social, civic & intercultural competences & critical thinking of secondary school students, to prevent radicalisation.
PRACTICE is a European project, funded by Erasmus+ programme, started in September 2018 and coordinated by Centro per lo Sviluppo Creativo Danilo Dolci.
The project activities will be implemented throughout 6 different European countries: Italy, Austria, Denmark, Germany, Greece and UK.
The project has been launched in Palermo, Italy on the 22nd and 23rd of November 2018.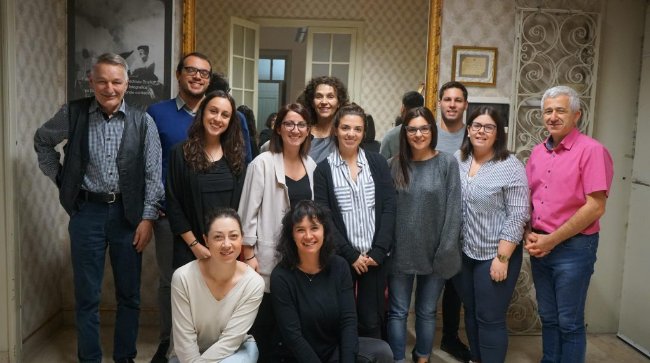 Across Europe, schools have a key role to play in preventing radicalisation by promoting common European values, fostering social inclusion, enhancing mutual understanding & tolerance, and developing students' critical thinking about controversial and sensitive issues as a key protective factor against radicalisation.
PRACTICE addresses current challenges & needs of preventing radicalisation in school & of supporting opportunities for teachers' continuing professional development in this area, by developing, testing & disseminating an innovative approach, using participatory methods collaborative process.
AN OPEN EDUCATIONAL RESOURCE FOR SECONDARY SCHOOL TEACHERS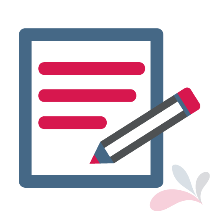 The main output of the PRACTICE project will be the RADICALISATION PREVENTION PROGRAMME, an Open Educational Resource that will equip secondary school teachers with new tools to understand and prevent radicalisation processes in educational settings, strengthening students' critical thinking skills, citizenship and the common values of freedom, tolerance and non–discrimination.
The PRACTICE programme will aim to:
Promote critical thinking and effective strategies to engage with pupils on local, national and international issues

Effectively address controversial issues challenging pupils' misinformed views and perception

Challenging false myths and stimulate understanding and appreciation of diversities

Enhance teachers and school leaders' skills in identifying potential risks related to radicalisation processes and mitigate them

Fostering freedom of speech through pupil participation

Enhance positive

problem solving and develop restorative approaches to resolve personal conflicts
PRACTICE will also develop:
A COMPARATIVE RESEARCH REPORT, to analyse weaknesses and good practices of current CPD methods and formats across Europe; tools and methods for the promotion of critical thinking in the classroom; policies and practices on radicalism prevention at national and EU levels.

GUIDELINES for teachers, for a correct use of the Radicalisation Prevention Programme in classroom, providing background, information and advice on how to manage and deal with issues of radicalisation in the school setting.

Policy Recommendations Paper, to influence policy makers for improving current policies and strategies about CPD innovation, Critical thinking teaching & Radicalism prevention in school making them more relevant to today's classroom and school environments.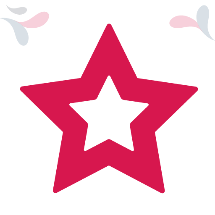 DO YOU WANT TO GET INVOLVED?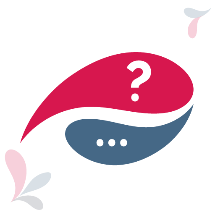 We are conducting a field research to identify needs regarding CPD, critical thinking teaching methods and radicalism prevention in classroom contexts, to set the basis for the development of the projects' activities and outputs.
We want to involve 5 schools, 8 teachers and 7 school directors and relevant stakeholders in the educational field in each of the countries participating in the project.
We will organise focus groups and interviews in the next weeks: if you are a teacher, a school leader or a stakeholder, your contribution will be really valuable for understanding the needs upon which to build and effective intervention in this field.
DO YOU WANT TO STAY UPDATED ABOUT THE PROJECT PROGRESS?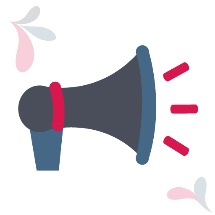 The European Commission support for the production of this publication does not constitute an endorsement of the contents which reflects the views only of the authors, and the Commission cannot be held responsi­ble for any use which may be made of the information contained therein.
© PRACTICE

Newsletter developed by Centro per lo Sviluppo Creativo Danilo Dolci

View web version | Unsubscribe

You have received this e-mail at [Email] because you are subscribed to Centro per lo Sviluppo Creativo Danilo Dolci newsletter.
We recently updated our Privacy Policy. Renew your consent to data collection here.
If you do not want to receive our newsletters anymore, please click here to unsubscribe.