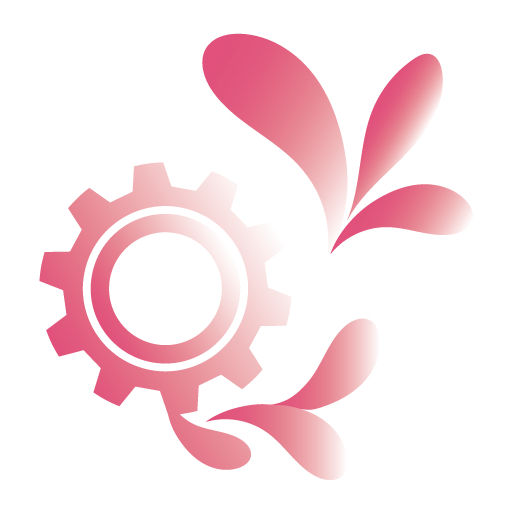 Activity 5: Sexual Orientation and Gender Identity (SOGI) and audio-visual media
Students will explore the reproduction of stereotypes regarding SOGI through music and audio-visual media and will help tackle the phenomenon
Computer
Internet access
3-4 copies of the lyrics (depending on the number of teams), in both English and the national language
Explain to the students that you will play the song 'God Made Girls' by RaeLynn (https://www.youtube.com/watch?v=tl1uv6gB4hE). They will need to listen to it and watch the video clip carefully [5 minutes].

Alternatively and if students in your educational environment manifest extreme views on homosexuality, rather than gender equality, you can play the son 'Ur So Gay' by Katy Perry (https://www.youtube.com/watch?v=o3mSLW60i_k).
After the song has ended, separate students in 3-4 teams (depending on the number of students) and distribute the lyrics of the aforementioned song, in both English and your national language. The aim of the exercise is for students to change the lyrics –in either English or the national language-, so as to represent both genders and without having any gender stereotypes, or in the alternative

version, so as the song understands and promote LGBTQIA+ rights. Note: students do not have to change the lyrics of the entire song; they can change the lyrics of a verse or the chorus.

 

Students will have 15 minutes to change the lyrics of the song.
All teams will present the changes they have made, briefly explaining the new lyrics [20'].
After all teams have presented their results, thank the students for their contribution and explain them that music and audio-visual media reproduce stereotypes and often present a distorted image of both genders and LGBTQIA+ people, but they can also be used as a method to tackle such phenomena. We should try to critically approach the messages that they reproduce, as well as the representations of gender roles, gender characteristics and sexual orientation, and avoid simply accepting, or repeating them. Initiate discussion and ask students whether they know other stereotypes that are frequently reproduced by the music industry or the mass media [20'].
"God Made Girls", by RaeLynn
https://www.azlyrics.com/lyrics/raelynn/godmadegirls.html
Somebody's gotta wear a pretty skirt
Somebody's gotta be the one to flirt
Somebody's gotta wanna hold his hand
So God made girls
Somebody's gotta make him get dressed up
Give him a reason to wash that truck
Somebody's gotta teach him how to dance
So God made girls
He needed something soft and loud
And sweet and proud
But tough enough to break a heart
Something beautiful, unbreakable
That lights up in the dark
So God made girls, God made girls
He stood back and told the boys, "I'm 'bout to rock your world."
And God made girls for singing in your front seat
God made girls for dancin' to their own beat
He stood back and told the boys, "I'm 'bout to rock your world."
Then God made girls
Somebody's gotta be the one to cry
Somebody's gotta let him drive
Give him a reason to hold that door
So God made girls
Somebody's gotta put up a fight
Make him wait on a Saturday night
To walk downstairs and blow his mind
So God made girls
Something that can wake him up
And call his bluff
And drag his butt to church
Something that is hard to handle
Somethin' fragile
To hold him when he hurts
So God made girls, God made girls
He stood back and told the boys, "I'm 'bout to rock your world."
And God made girls for singin' in your front seat
God made girls for dancin' to their own beat
He stood back and told the boys, "I'm 'bout to rock your world."
And God made girls
Somebody's gotta wear a pretty skirt
Somebody's gotta be the one to flirt
Somebody's gotta wanna hold his hand
So God made girls, God made girls
He stood back and told the boys, "I'm 'bout to rock your world."
And God made girls for singin' in your front seat
God made girls for dancin' to their own beat
He stood back and told the boys, "I'm 'bout to rock your world."
Then God made girls
Somebody's gotta wear a pretty skirt
Somebody's gotta be the one to flirt
And God made girls, yeah
Somebody's gotta wanna hold his hand
So God made girls
'Ur So Gay', by Katy Perry
https://www.azlyrics.com/lyrics/katyperry/ursogay.html 
[Verse 1]
I hope you hang yourself with your H&M scarf
While jacking off listening to Mozart
You bitch and moan about LA
Wishing you were in the rain reading Hemingway
You don't eat meat
And drive electrical cars
You're so indie rock it's almost an art
You need SPF 45 just to stay alive
[CHORUS]
You're so gay and you don't even like boys
No you don't even like
No you don't even like
No you don't even like boys
You're so gay and you don't even like boys
No you don't even like
No you don't even like
No you don't even like…
[Verse 2]
You're so sad maybe you should buy a happy meal
You're so skinny you should really Super Size the deal
Secretly you're so amused
That nobody understands you
I'm so mean cause I cannot get you outta your head
I'm so angry cause you'd rather MySpace instead
I can't believe I fell in love with someone that wears more makeup than…
[CHORUS]
You're so gay and you don't even like boys
No you don't even like
No you don't even like
No you don't even like boys
You're so gay and you don't even like boys
No you don't even like
No you don't even like
No you don't even like…
[BRIDGE]
You walk around like you're oh so debonair
You pull 'em down and there's really nothing there
I wish you would just be real with me
[CHORUS]
You're so gay and you don't even like boys
No you don't even like
No you don't even like
No you don't even like boys
You're so gay and you don't even like boys
No you don't even like
No you don't even like
Oh no no no no no no no
You're so gay and you don't even like boys
No you don't even like
No you don't even like
No you don't even like boys
You're so gay and you don't even like boys
No you don't even like
No you don't even like
No you don't even like… PENIS